The research shows problems at home damage productivity in the workplace
It's time to tackle a major source of poor wellbeing and performance in corporates
The research shows problems at home damage productivity in the workplace
It's time to tackle a major source of poor wellbeing and performance in corporates
The research shows problems at home damage productivity
in the workplace
It's time to tackle a major source of poor wellbeing and performance in businesses
We offer a range of workshops and seminars, short-talks and strategies for companies wanting to help employees build strong relationships that support their careers Working with YouGov and three other organisations, we have produced research that explores how problems in romantic relationships at home impact on workplace productivity
The research proves what we have suspected for years…
40% of employees in households
earning at least £100,000
have encountered domestic problems that were severe enough to significantly damage productivity in the office
New research has demonstrated that high-earners encounter relationship difficulties at home much more often than the general population… and also that these domestic relationship issues are affecting performance at work.
Research done by YouGov shows that 69% of high-earners responding had experienced significant difficulties in committed relationships and, of those, 62% said it made them more distracted and less productive.
This means that more than 40% of people in households earning at least £100,000 have encountered domestic problems that were severe enough to significantly damage productivity in the office.
Most employees are not speaking up
Two -thirds of high earners informed their employers
Worryingly, most businesses were completely unaware of romantic relationship issues staff were having at home, with two-thirds of high-earners asked saying they had not informed their employer of any difficulties.
Put simply, it means that lots of executives are not performing as well as they can and, even if an employer is aware that performance has dipped, most have no idea what is causing it, let alone what to do about it.
This damage does not have to happen. Stand out from your competitors. Blaze a trail by equipping staff to build strong relationships at home AND at work and better manage home / work / life tensions
How can companies help their employees and help themselves?
Equipping employees to build strong and resilient relationships at home will impact productivity and performance at work
What is the one thing that ensures productivity at work? We would suggest it is happiness.
Happy people perform better in life and in the office.
There are many things that a company can do to make sure their employees are happy AT WORK. But are they doing enough to make sure they are happy OUTSIDE WORK?
No, is the short answer.
Making sure staff are happy outside work has a clear and direct impact on performance in the office.
The current always-on digital culture means that home-work-life boundaries are blurred, placing additional strain on people's personal lives and often creating relationship difficulties. And those difficulties almost always come into the office with them.
Learning how to manage relationships, especially the home relationships that support them to be productive at work, is vital for people to succeed in today's 24/7 corporate world.
So, why would a firm do nothing to equip their staff to avoid problems in this area?
Using the 4 Habits you can help your employees to build stronger romantic relationships at home and ensure greater productivity in the office
Innovate by tackling a problem comparable with mental health
The proportion of people who have encountered domestic problems severe enough to damage their productivity is roughly the same as the proportion of people who will encounter mental health problems in their lifetime
The latest UK Adult Psychiatric Morbidity Survey found that 43.4% of adults felt they have had a diagnosable mental health condition at some point in their life.
Poor mental health was recently estimated by Deloitte to cost UK employers £33 billion to £42 billion every year and it is widely accepted that the issue is damaging to the economy.
As a result, firms spend a lot of money trying to tackle it. But these same firms are doing virtually nothing about preventing domestic romantic relationship problems.
It's not possible to say that poor mental health costs the economy £X and relationship problems at work cost it £Y.
Common sense would tell you that fundamental and long-lasting mental health issues are probably going to damage workplace performance more than relationship issues.
We are not claiming otherwise.
What we are claiming is that relationship problems have a significant impact – and, very often, relationship problems are the trigger for the worsening of an underlying mental health issue.
Our point is that companies should continue to invest in the mental health of their staff because it is the decent and sensible thing to do for all concerned.
But they should also be giving their employees the tools and skills to deal better with romantic relationship issues at home.
Give them the 4 Habits to help them build stronger romantic relationships at home and ensure greater productivity in the office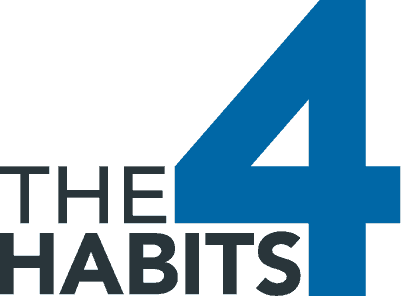 The 4 Habits underpin everything we do. They are there to help employers worried about the proven damage that romantic relationship problems at home can have on productivity in the office.
What can responsible and forward-thinking companies do?
to experience difficulties in romantic relationships
What can you do?
That's simple. You can hire us.
We will equip your staff so they avoid these damaging problems, and your business will benefit as a result.
Of course, we know that one of the things that companies will be asking themselves is whether they should help staff with domestic romantic relationship problems?
A lot of people are going to feel that it's not their employer's business. But that's simply not a reason for businesses to avoid addressing it.
Given a choice, most employees would not talk about their mental health, but we think the world has come to accept that employers have a role to play in maintaining it.
We believe that help with romantic relationships is the next step.
To reassure you, research done very recently by the charity Time to Change found that significantly more people (30%) felt comfortable talking about serious romantic issues at work than the 13% who were comfortable talking about mental health issues at work.
So, it is seen as more intrusive for people to be asked to talk about their mental health than it is to talk about their romantic life. And yet employers ask people about their mental health all the time.
In the future we think everyone will be asking: "Why haven't businesses been tackling the issue of their staff's romantic relationship problems for years?"
Be one of those employers who can answer: "Actually, we have been."
Be the first to wake up to it. There are many things that a company can do to make sure their employees are happy AT WORK. But are they doing enough to make sure they are happy OUTSIDE WORK?