Order
your personalised signed copy today
(OFFER ONLY AVAILABLE FOR UK POSTAGE, SORRY!)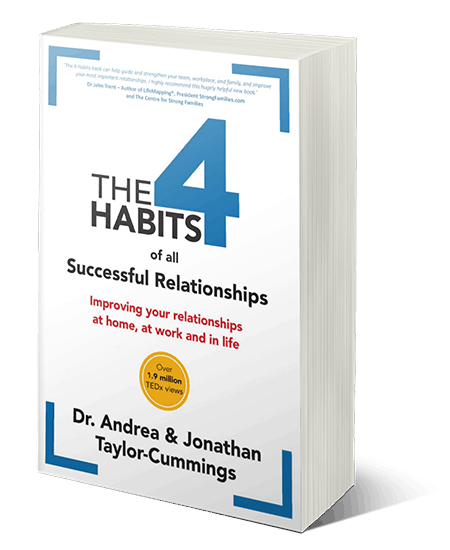 The 4 Habits of ALL Successful Relationships
The simple reality is ALL relationships face a similar set of inevitable hurdles. Success comes from learning how to get over the hurdles ahead of time, and taking personal responsibility for "turning up well" in your relationships.
This book will help you understand both WHY you need to be intentional about building your Relational Intelligence and HOW to do it – by changing your behaviours from habits that damage relationships to habits that strengthen them – at home, at work, and in life!
To order a personalised, signed copy of The 4 Habits, click the button, complete the form and your signed copy will be on its way.
With the 4 Habits, the Taylor-Cummings have put together a template to help anyone have better relationships – whether in the boardroom or the bedroom! Dotted throughout with real-life examples, they present with clarity well-researched wisdom and strategies to enable anyone to develop their connection and communication with those who matter most. The ideas in this book aren't just something to read, but to put into practice and reap the rewards.
Rob Parsons
Founder and Chairman, Care for the Family
Healthy, respectful relationships focused on mutual flourishing are the bedrock of the lives of couples and families and are vitally important in the workplace as well. This is also a key social justice issues as the evidence shows that healthy couple relationships are a bulwark against poverty, so I warmly welcome this practical book on how we can all keep our relationships in good repair and iron out those bad habits.
Andrew Selous MP
co-chair all party Parliamentary group on supporting couple relationships and reducing interparental conflict
It's one thing for someone to hand you a map. It's another thing to have an expert guide walk you to that next great place. In this case, it's two guides, Dr. Andrea and Jonathan Taylor-Cummings. Their 4 Habits book can help guide and strengthen your team, workplace, and family, and improve your most important relationships. I've been blessed to get to know both Jonathan and Andrea and I highly recommend them and their hugely helpful new book.
Dr. John Trent
Author of LifeMapping®, President StrongFamilies.com and The Centre for Strong Families
The importance of relationships has never been more critical and The 4 Habits provides invaluable and tangible tools and behaviour changes to build successful relationships both at home and at work. The three-part structure makes it easy to digest and implement with strong reference points so the reader can make steady and lasting changes. A fantastic toolkit for us all to build our essential relational intelligence skills
Chris Cummings
CEO Sonas Group ([email protected], Future of Work Insights) & Co-Founder Inside Out Awards
This book is a treasure chest of rich vignettes, reflective questions and practical exercises that deepen our understanding of factors that can damage relationships and actions we can take to develop healthy relationships. It is not just a book about personal relationships, it offers insights as to how we can build productive relationships in the ever increasing complex work settings we now inhabit. The blend of honest reflection and evidence based research material makes this a wonderful resource.
Dr. Sue Dopson
Professor of Organisational Behaviour, Fellow of Green Templeton College and Deputy Dean of Saïd Business School, University of Oxford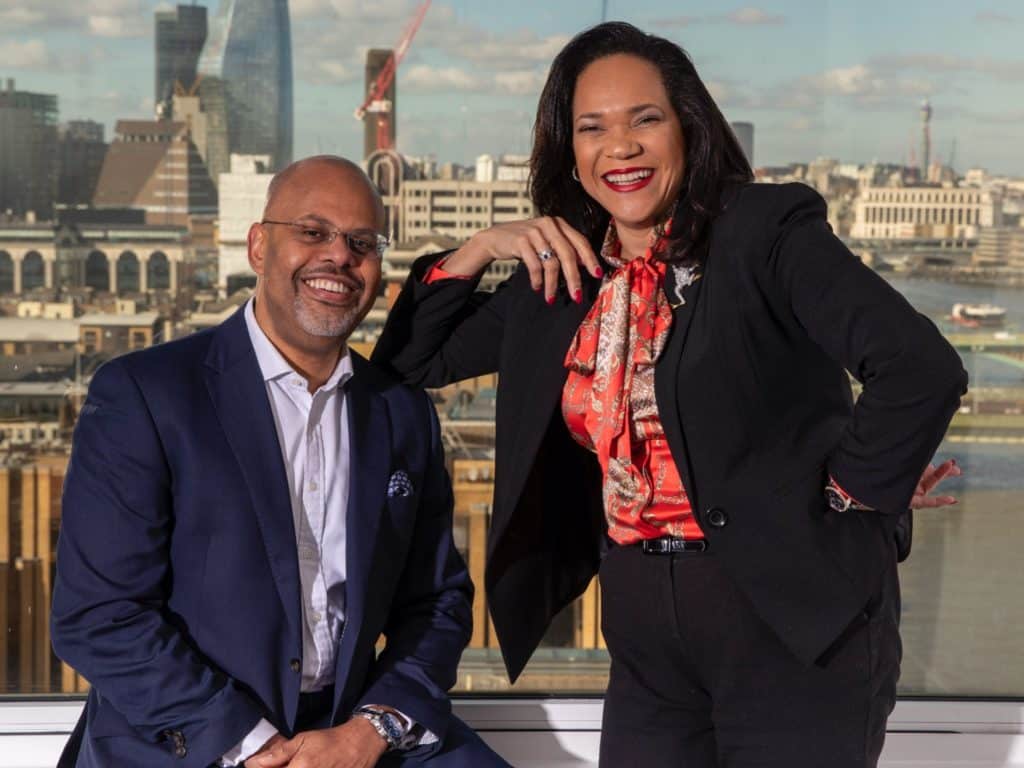 Dr Andrea & Jonathan Taylor-Cummings are recognised authorities on the subjects of relationships and marriage, with numerous public speaking engagements, TV and Radio appearances.
Founders of 4 Habits Consulting and Soulmates Academy Foundation, they have a vision to equip as many people as possible to build healthy relationships – at home, at work and in life.
As city professionals and entrepreneurs themselves, Jon & Andrea have first-hand experience of the inevitable relationship challenges of high-stress careers and the pressures of living and working together 24/7. 
They have been married for 28 years and live in the UK with their two teenage children.