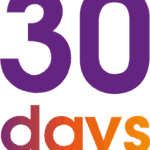 Welcome to Day 2 in the series…
Yesterday we spoke about the emotional bank account as a concept to help us manage the temperature in our relationship – the level of warmth and connection with our partner.
Today we will look at the importance of building our knowledge of what to do to build a great relationship and ensuring our emotional bank accounts remain positive, so we willingly implement what we know.
Sometimes even when we have great relationships, we're not sure exactly what it is we are doing that makes the relationship work well. That means we can't do things on purpose to make sure the relationship continues to go well. Similarly, when things are going badly, we might know it's going badly but are not able to stop it and not sure what to do to turn things around. We need to know where we are and know what it will take to get us from "here" to "there".
"Knowing" involves building our own relational competence, increasing self-awareness, and understanding specifics about our partner. Then we need to have the motivation and willingness to "do" consistently, which depends on the state of our emotional bank accounts.
Some relationships fail, not because of lack of love but because of lack of knowledge and emotional fatigue.
Our observations are that you can predict the quality of a relationship and identify actions to improve things based on where couples are positioned with respect to "knowing" and "doing". Here is the great news – all things being equal, there is always a way forward to achieve a more mutually satisfying relationship from wherever you are. You just need to be intentional and you just need to be equipped.
Tomorrow we'll be giving an overview of 4 fundamental habits that, when practised on a regular basis, have the power to transform your relationships. Watch this space!