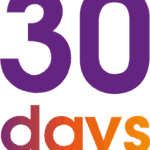 Welcome back. Here we go with Day 5 in the series…
Yesterday Andrea explained the concept of Habit #1 – BE CURIOUS, not critical.  As part of unpacking what it takes to do that, today we're going to be "going there" and addressing that thorny old issue of talking about gender differences…
Now I know some people get allergic reactions these days when we talk about gender differences, so let's be really clear what we're saying here. What we're saying is that men and women are different but at the same time, they're equal – deserving of the same level of treatment, of opportunities… and of pay for that matter, but that doesn't mean they are the same.  There are some fundamental differences that exist between the sexes in our physical make up, that actually translate into very honouring strengths and can bring great natural complements to the way we work together.  Neuroscience has shown that our brains are literally wired differently and that men and women have different specific hormones that make them think, feel and act differently.  And sometimes it just feels crazy, right?  Now of course we can't generalise too much because some men may show characteristics typically associated with women and vice versa, especially these days increasing conversations around gender fluidity.
The main point though is that, in general, differences exist.  Without this understanding, we can be impatient or even critical and dismissive of each other when we discover differences in the way we process information, the questions we ask, the ideas we come up with, the way we give instructions, the way we give emotional support, even the way we enjoy shopping… or not!  And we end up missing out on amazing teamwork opportunities and arguing over things that, with a bit of understanding, we could easily not have.
For example, one research study showed that the average man speaks about 12,000 words a day while the average woman speaks 20,000+ words a day – or it could be reversed in your household.  Think about how you might respond differently to each other at the end of a long day… where one person has used up all their words and just wants to chill while the other person is still looking for connection and is only just getting started on their word count.   We can hurt and miss each other emotionally simply because we don't understand enough to talk openly about legitimate needs on both sides.
To really master Habit #1, one of the things you need to do is develop a real understanding of the typical differences between the genders and then develop your understanding of what makes your partner tick. There are a number of good books out there which will help you understand this topic better.  A great one is John Gray's "Men are from Mars, Women are from Venus" book. We summarise a lot of the key takeaways from there and a whole load of other sources in our online course: Habit #1 – Navigating Unmet Expectations.  If you'd like, you can find out more details on our website.
Meanwhile, look out for the continuation of what else you need to learn to master Habit #1 in tomorrow's email, where we'll be discussing some of the culture and family differences that exist between us that can be the trigger of frustration and disappointment. See you back tomorrow.