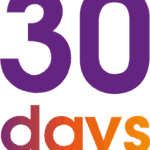 Hi there and welcome back to Day 7 in the series…
Yesterday we looked at the influence of culture and family of origin on how we tend to show up in our relationships.  Today we're going to be looking at probably the greatest influencer of how we perceive each other… our individual personality styles.
Ultimately, whatever the external influences on our behaviours and beliefs, the quality of the relationship we experience with someone comes down to the quality of our interactions on a one-on-one level.  In our over 20 years of working in this space, we have found that "personality differences" are perhaps the greatest influencer on how people perceive each other.
Now I know that there are many different personality models available, most of which are scientifically robust and offer deep insights into our strengths, weaknesses, likely responses under pressure and areas where we shine best.  The challenge though is that some of these models are very sophisticated and in-depth which makes them difficult to absorb and communicate to each other quickly – which in turn means we left unable to interpret actions, behaviours and responses with any other filter than our own.  But as every decent personality model demonstrates, there are at least four different views of the world, four different views of what people think is "right". Often the conflict and misunderstanding we experience in our relationship is that we are unaware of any way of interpreting things other than our own!
In our experience, one model stands out.  It so simple that we can teach it to people in five minutes, including children – and watch it change the quality of their interactions instantly.  It literally improves self-esteem, patience, allowance for certain behaviours and our ability to understand each other's views.  It also creates a common language for people to describe what they are experiencing so they, and others, can adjust behaviours.  For example, some people with strong, seemingly aggressive personalities have learnt how to adjust their behaviour so they don't come across as bullying, without losing their strength to lead. Others have learnt how to offer their strength of focusing on the detail, without micro-managing.
If ever there was one skill to learn to build great relationships and reduce conflict, understanding different personality styles, how they show up under pressure and the impact they can have on others is a must.  But it only works if the model is simple enough to be shared quickly with everyone around you so that you all develop a common language and understanding. If you already have a model that you know and love and would be comfortable sharing with your loved ones, then go for it and use that one to develop your understanding of each other. If not, we go through the detail of the model that we love to use in our Habit #1 – Navigating Unmet Expectations online course.  You can find out more details on our website.
Meanwhile, here's a challenging thought for you for today: "How might some of the behaviours that your partner exhibits that tend to frustrate you, actually be a reflection of their different personality strengths, just out of balance?"  That was certainly part of our story, as you may remember we shared about in our TEDx talk.
Tomorrow, we're going to be wrapping up Habit #1 and looking at some really practical ways to develop this habit.  See you then.