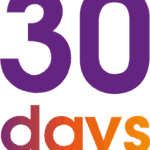 Welcome to Day 10 in the series…
Yesterday we started the conversation around the reality of conflict in any relationship. Today we will look at the fact that conflict is inevitable so we must get good at managing the process well.
We mentioned previously that because we are all unique, there will be times that we interpret things differently or behave and respond in a way contrary to what our partner expects. This means that from time to time we will misunderstand each other, frustrate each other, irritate each other or disagree with each other and end up in conflict.
The first point to make is this – don't panic! This is absolutely normal. As a friend of mine once said, "if we were identical in everything we said or did, one of us would be redundant!"
The second point to make is that how you respond in the moment can be the beginning of a brand-new argument without even addressing the first. The challenge is we are all hard-wired for self-preservation and so our default, instinctive approaches to handling conflict are not particularly helpful.
So, the third point to make is this – we must become intentional about learning how to "turn up well" in a conflict situation and how to manage conflict while taking care of each other in the process. Conflict is going to happen so we must be prepared and skilled… because a great relationship isn't the absence of conflict; it's learning how to attack the issue instead of each other.
Tomorrow, we're going to be looking at how people approach conflict differently and how these different approaches can make things worse in the relationship… until you understand what's going on. You definitely don't want to miss this! Look out for it in your inbox.