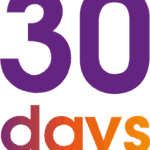 Hi there, Jon back with you and welcome to Day 3 in the series…
Yesterday we looked at the importance of both knowing what to do and doing it willingly and consistently, in order to build a great relationship.  Today we'll be looking at the four fundamental habits of all successful relationships – the key skills we all need to know, develop and make a habit of doing, to build great relationships.
Did you know that ALL relationships face a similar set of fundamental hurdles?  Misunderstood differences and unmet expectations can lead to issues around trust and respect, parenting challenges, money arguments, dealing with conflict, sustaining intimacy etc. Success comes from being equipped ahead of time to get over these hurdles by having better conversations and achieving better outcomes. Or rather "getting more understanding" so you can "be more understanding".
The 4 habits of ALL successful relationships provide clear HOW TOs for building emotional intelligence and a mutually satisfying relationship with your partner.  Every successful relationship exhibits all four habits. Every failing relationship we have ever seen has lacked one or more of these habits. 
They are not rocket-science, but they are not most people's automatic responses either.  We need to literally re-programme ourselves to "turn up" better and respond better by learning and mastering these four habits:
Habit #1: Be CURIOUS, not critical is about understanding how people think, feel and act differently, so you can manage expectations and discover the strength in differences 

Habit #2: Be CAREFUL, not crushing is about preparing for conflict – which is inevitable – and learning to manage it well so the relationship is strengthened rather than damaged in the process.

Habit #3: ASK, don't assume is about developing shared perspectives, trust and respect through asking, rather than assuming and stereotyping 

Habit #4: CONNECT, before you correct is about communicating effectively and showing value and appreciation in meaningful ways
Importantly, Habits #1 and #2 help you minimise withdrawals from the emotional bank account (we spoke about this in Day 2) and Habits #3 and #4 help you make deposits. Practising these habits will literally transform ALL your relationships, especially the one with your significant other, for the better, forever.
If you'd like a bit more context around the 4 habits, check out our recent TEDx talk, but then come back, because over the rest of our 30 days together, we'll be unpacking each of the habits further.
Meanwhile, here are a couple of questions for you to think about for today:
Firstly, how aware are you of your expectations of your partner and of your relationship? Are they fair? Are they Realistic?
And secondly, how open are you able to be with your partner about those expectations and about the things that really matter to you? Because at the end of the day, connection comes through communication. Now, don't worry if you're not quite there yet, because that's precisely what this series is designed to help you improve.  You'll get there over the 30 days.
Look out for tomorrow's email where we'll be taking you through an overview of habit 1, before going on to unpack the tips and techniques for developing this habit over the next few days.  See you tomorrow…