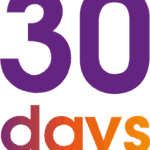 Hi there, this is Jon, and welcome to Day 1 in the series…
Most of us would agree, wouldn't we, that there is something palpable in the air that allows us to sense the level of connection between two people.  We can sense when people are madly in love and we can sense when the air is thick with tension and anger between them. Of course, we can all sense this in our own relationships too.  And if we pay close attention, we can sense micro-changes, long before it becomes obvious to others. This is how we can manage the quality of our most significant relationships on purpose.  It's about becoming aware of and learning to manage our "emotional bank accounts".  
Now an emotional bank account is a subconscious record we all keep of every interaction we have with someone.  Where the interaction is positive, it lands as a deposit. When the interaction is seen as negative, it's a withdrawal. The quality of the relationship you experience with your partner depends on the overall balance of the deposits and withdrawals – much like a regular bank account. Except we experience it in the level or warmth between us and our partner on a daily basis.  
Just understanding that this thing called an "emotional bank account" exists, can be revolutionary – it certainly was for of us! I guess the truth is that no one signed up for frustration, misunderstanding or aggravation, but that's where we will all end up if we don't' take the time to understand what makes a withdrawal and what makes a deposit for ourselves as well as for our partner, and what we can do on purpose to keep the relationship warm and tender.  
Throughout this 30-day series we will be sharing insights and ideas on how to build four foundational habits so you can have better conversations, better outcomes, and enjoy a more connected, mutually satisfying relationship with your partner.
Tomorrow, we're going to be looking at some of the key ingredients you will need on the journey to better relationships.  So, don't forget to look out for tomorrow's email in your inbox. Meanwhile, take a moment today to think about what the balance in the emotional bank account with your partner or spouse currently looks like… and then secondly, ask yourself what do they do that makes withdrawals for you, and what makes deposits?  Think on that… and we'll see you back here tomorrow ready for day 2. Have a great day.