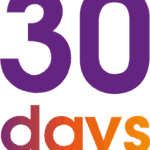 Hi there and welcome to Day 6 in the series…
Yesterday we looked at gender differences and how they can impact on how we behave and perceive things.  Today we look at differences in terms of the influence of national cultures and families of origin.
Whenever we talk about cultures and influences, I often think of a movie from decades ago called "Yours, Mine and Ours".  That's exactly what it is like setting up home with someone. Every home has its own set of rules about "how things are done around here", often layered by cultural expectations of acceptable behaviour based on the society or country they live in. How do we recognise and respect what is "yours", what is "mine" and then decide what we want for "ours"?
Sometimes we aren't even aware of what we think the right thing to do is because we have done it for so long, we don't question it. Until, that is, our partner has a different view. Take perceptions of respect and discipline for example. One family might have an informal culture, be used to open discussions about any topic, respect the freedom to share views and opinions, and not get hung up about adults being called by their first name.  The other might have a more formal culture where a child calling an adult by their first name is considered ill-mannered. This is a pretty common example of that's "yours", this is "mine" – but how will we agree what is right for "ours"?
The more we learn about different cultures, parenting styles and family experiences, the easier it becomes to empathise with others' views, anticipate how things will land and make decisions about what you both want for "ours".  
Being equipped with this knowledge is vital the more global the world becomes.  Relationships are increasingly cross-cultural, and we need to understand these big influencers on our expectations, so we enjoy more peace at home and more pleasant / less challenging family gatherings!  
What are some of the cultural issues or family influences you have noticed between you and your partner?  What is your strategy for working through "yours", "mine" and "ours" so you end up on the same page with the things that are important to you both?
Tomorrow, we're going to be looking at perhaps the most important predictor of how people are likely to think, feel or behave… Once you understand that you can begin to manage your expectations and not get frustrated so easily.