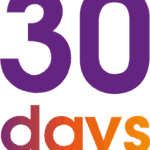 Welcome to Day 8 in the series…
Yesterday we looked at how understanding different personality styles can help you give each other more "space" and "grace", and improve the quality of your interactions.  Today we will wrap up on Habit #1 and look at practical ways to implement what it takes to "BE CURIOUS, not critical".
The point to take away is that although we may have many things in common, we are each unique and different and will surprise, delight and disappoint each other from time to time.  Our natural, automatic responses tend to show up unannounced and suddenly we find ourselves criticising and judging each other's actions and behaviours again. The more we invest time in getting to understand people in general and our partner in particular, the more we can anticipate, adjust and make allowances for differences, especially under pressure.
To master Habit #1 you need to build your own self-awareness and awareness of your partner.  
Commit to treasure hunting for the strengths that are hidden behind the differences.  The more you discover them, respect them and value them, the stronger the partnership and teamwork you will enjoy in your relationship.
To summarise, you will need to invest time to understand a bit of detail around:
gender differences,

family and cultural differences, and

personality differences
These are some of the key things that make us all think, feel and act differently. Getting to grips with the detail will help you interpret where and how they show up in your relationship – and how you can use them to understand each other better. 
We go through each of these elements in detail in our online course: Habit #1 – Navigating Unmet Expectations. Find out more on this course and any special offers on our website at www.the4habits.com. 
Once you have the increased understanding, every time your partner does something that frustrates or irritates you, stop and practise the Habit of Being CURIOUS, not critical by asking yourself "Why did they do that?" 
Remember, our way of thinking is as important to us as our partner's is to them, and quite often they have a very reasonable explanation for why they did what they did – if only we would take the time to suspend judgement, get curious and ask why.
So there you have it, Habit #1 – take the time to get curious and build awareness of both yourself and your partner so that when expectations are unmet you can avoid being critical, have better conversations and achieve better outcomes.
Tomorrow, we get started on habit #2, another key way to minimise making unintentional withdrawals from our partner's emotional bank account. The email will be waiting in your inbox, right on time!