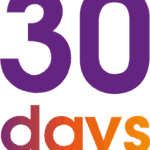 Welcome to Day 9 in this series of 30 Days to Better Relationships.  We're now a third of the way through, so well done for staying the course…
Yesterday we finished looking at Habit #1 : BE CURIOUS, not critical.  Today we start unpacking Habit #2 : BE CAREFUL, not crushing – which is all about how we "turn up" in a conflict situation and how well we manage the process.  The reality is whenever there is more than one person doing anything, conflict is inevitable.  The truth though is that conflict in and of itself is not harmful, it actually helps us prioritise – just think about how you choose what to do when you have conflicting appointments in your diary.  It's the conflict that forces you to choose and get the important things done first.
When it comes to people and relationships however, especially our most intimate relationships, dealing with conflict can be very more tricky, because we have egos and intense emotions that tend to get involved.  The way we handle conflict with our partner and the way we treat each other through the process can either strengthen the relationship… or damage it.
Over the next few days we're going to be looking at how to use conflict for our benefit, how to anticipate it, prepare for it, manage it well and come out stronger together.  Every time we experience conflict, we are presented with an opportunity to learn more about each other and build greater understanding together.  And because conflict is inevitable, we must all develop the skill to handle conflict well and get the benefit it offers.
Over the next few days we will be unpacking habit # 2, starting tomorrow with understanding conflict and why it really is inevitable.  Meanwhile, "How do both you and your partner handle conflict when it arises?  Are you generally CAREFUL in your response or could either or both of you benefit from being more CAREFUL?".  Think about that, and we'll pick up the conversation with tomorrow's email.  See you then.